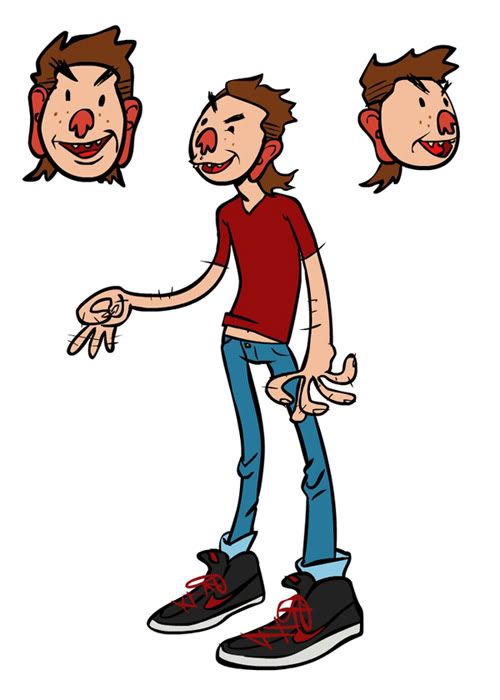 Been a while since I posted. I made some more doodles of the kid from this post:
Two of his faces in the above picture could be considered "off model." I don't believe that character model sheets are set in stone. As long as there's enough there to make the character easily recognizable and it's a
good
drawing, it works for me.